5 things to know before starting your kitchen remodel
Remodeling kitchens has fast become one of my favorite things to work on. The kitchen, now more than ever, signifies the heart of the home. Families no longer want small kitchens shoved somewhere in the back corner of their houses. They recognize it as a place where friends and family conjure, laugh, talk, share and hang out. Respectively, this has brought kitchens to the forefront of the home, in an open space, overlooking the family den or the back yard. So, if you're thinking of giving your kitchen that long awaited update, here are a few things to keep in mind.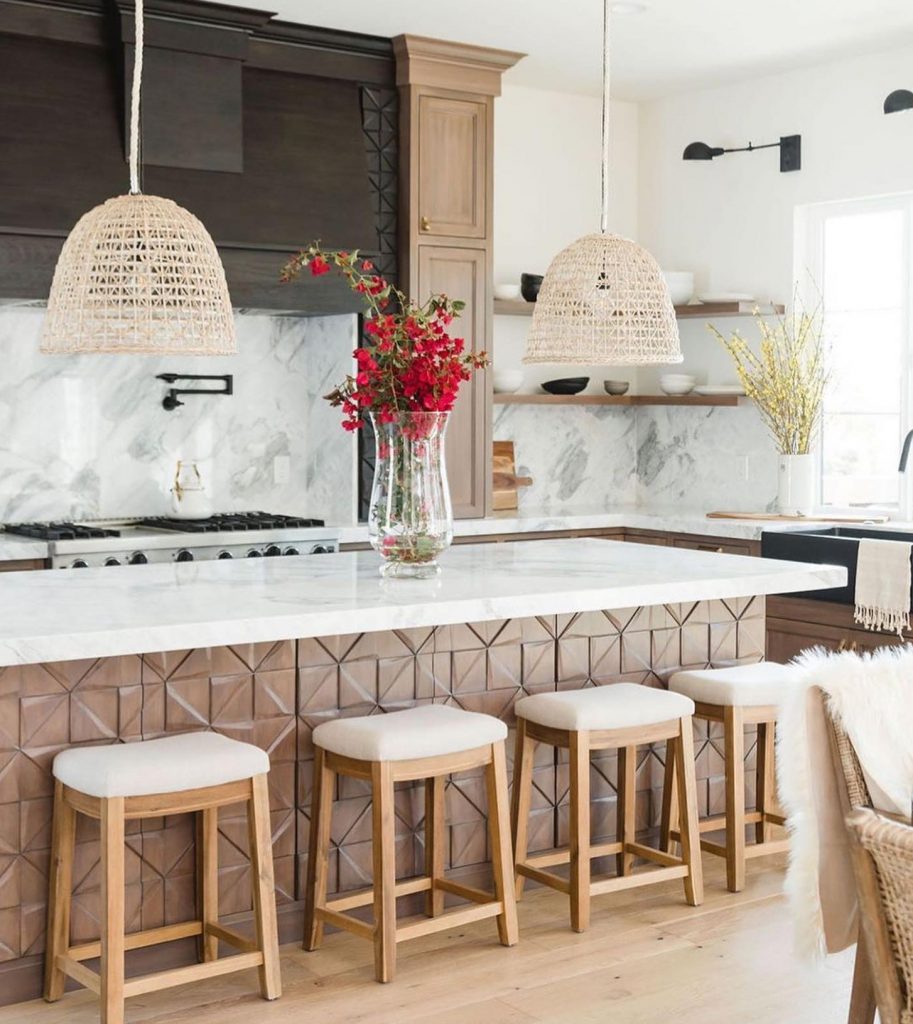 1. Floor planning
If you are changing the floor plan—meaning that the location of your appliances will change—be mindful of workflow. The general rule of thumb is that you want to create a triangle effect between your sink, refrigerator and oven. You don't want these three elements to be too close or too far from one another. There's nothing worse than trying to carry a huge pot of boiling water over to the sink and needing 15 paces to get there. General rule of thumb is to create a triangle layout where these three elements are between four-to-nine feet away from each other. In the design world, we call this the kitchen "work triangle" and it can make or break a design.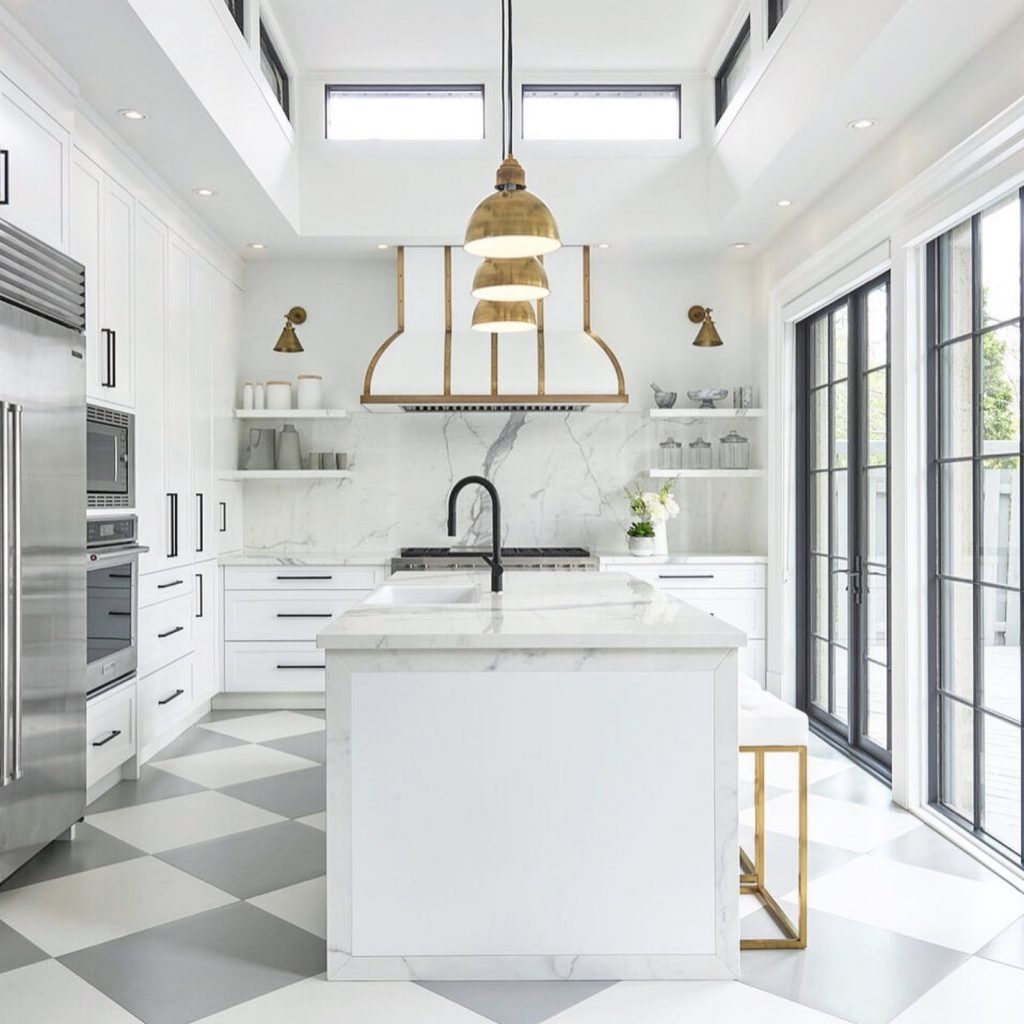 2. Space Between the Counters
Additionally, if you are adding that 'oh-so-coveted' island, make sure to keep a minimum of 36 inches between the counter and the island. If you have the space, an ideal distance is 48 inches. If your island has a counter to sit at, be sure to give an ideal 36 inches clearance behind the counter for chairs to pull out easily with out bumping into anything.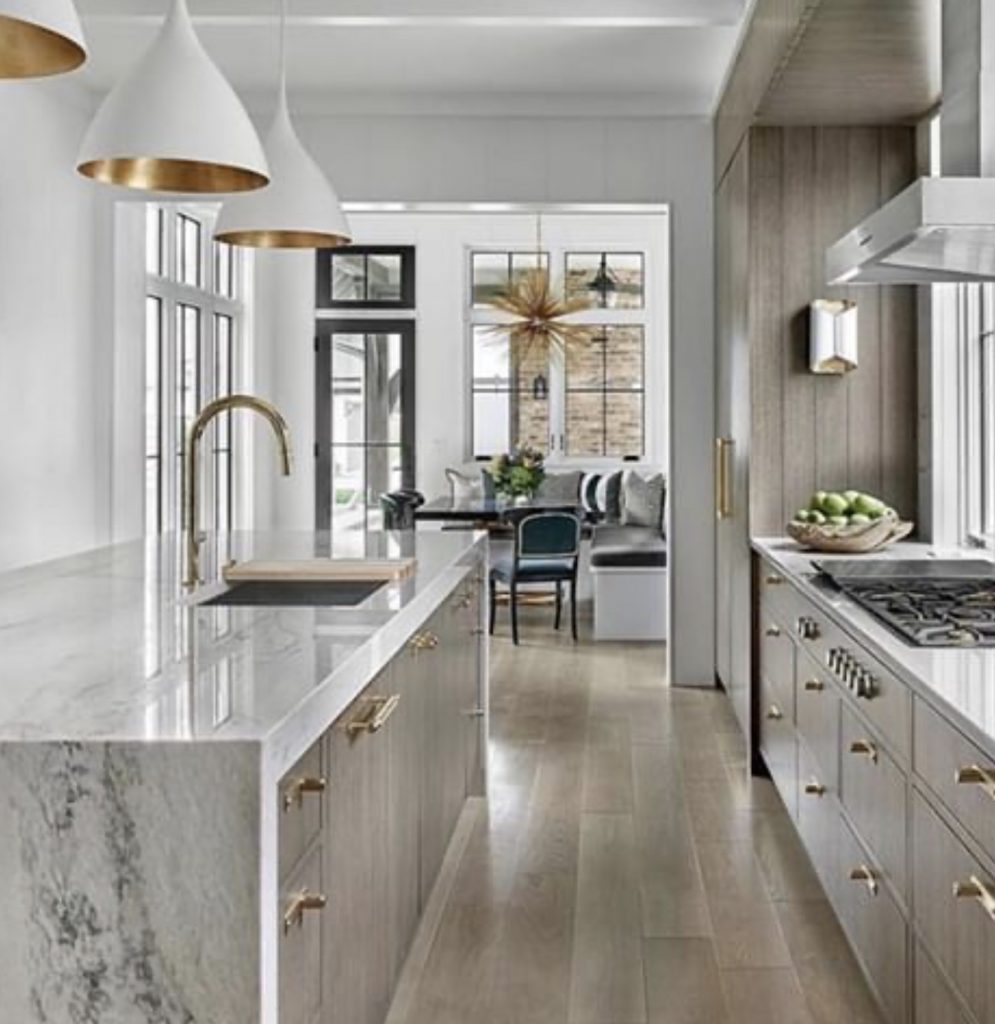 3. What Counter Tops to Use?
One of the first questions I'm asked when designing a kitchen is "Which counter surface should I use?'' My answer is always that it depends on a few things: Are you rough and tough on your surfaces? Do you slice your lemons right on the counters or use a cutting board? Do you expect to entertain and have people drinking wine freely and setting their cups down on your counters? Do you want something low maintenance or do you prefer something unique and natural that will need more care? When choosing surfaces for you counters, you need to be mindful of which surfaces are porous and absorb acids or stain easily versus those that don't. Marble for instance is beautiful and strikingly unique but takes a lot of upkeep, while quartz— a man made material—is more durable but doesn't have the intricacies of real stone. There are many other choices to pick from, and an experienced designer or your local tile and stone vendor can walk you through the pros and cons of each material. You can also read all about it in our "Which Kitchen Counters are Right for You" blog post.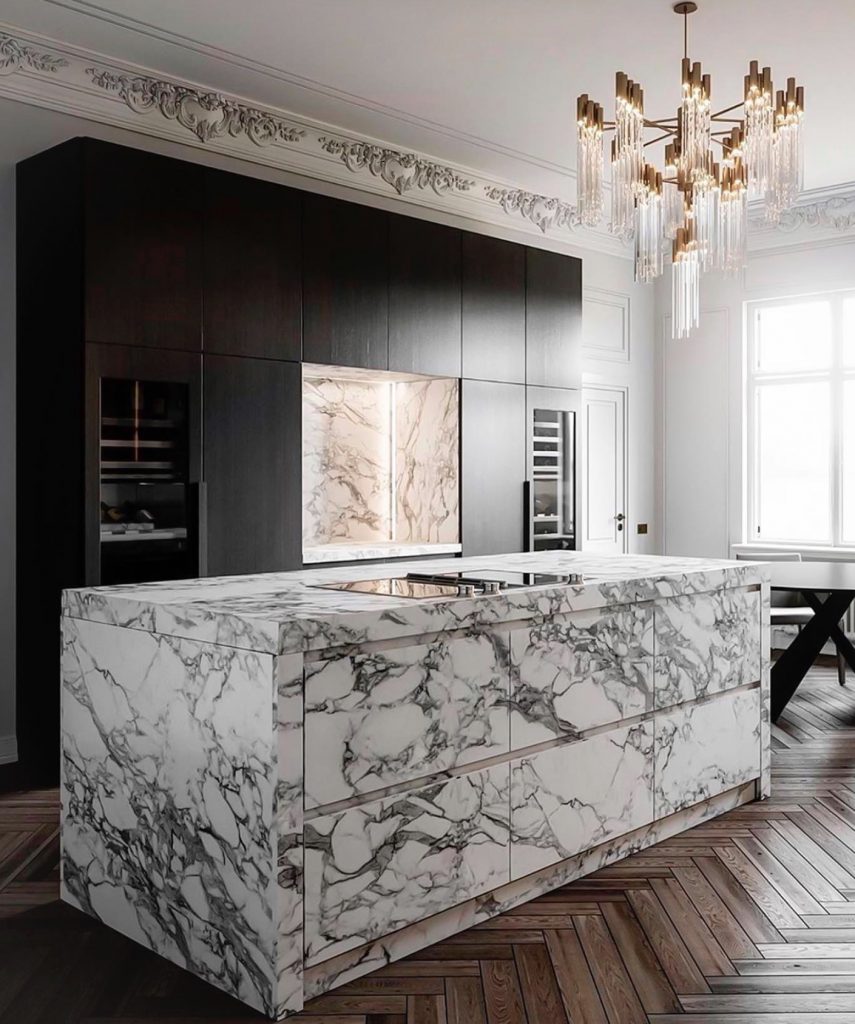 4. Cabinet Heights
Remodeling an older home? Expect wonky ceilings. Trust me, no house ever stays straight over time. Floors slope, ceiling slouch and straight lines get, well…..not so straight. So, what does this mean for your cabinets? A good woodworker will understand that cabinets need to be made to fit the discrepancies of the space.
But here's a golden nugget of advice, when redoing cabinets for your home, you will be faced with the choice of either brining the cabinet heights all the way to the ceiling OR having them end a few inches short of the ceiling, either leaving a gap at the top or filling that space with a crown molding. So which choice do you go for?
I always choose to end the cabinets about four inches short of the ceiling and then use a filler, such as a crown molding or a fascia (similar to crown molding but it's just a flat panel instead of a beveled molding). I do this to hide any differences in space between oddly sloped ceilings and cabinet space. If you bring cabinets all the way to the ceiling, you risk those odd fluctuations in the ceiling to show. A crown molding will hide those errors. If your ceilings are extra crooked, consider painting the molding the same color as the ceilings.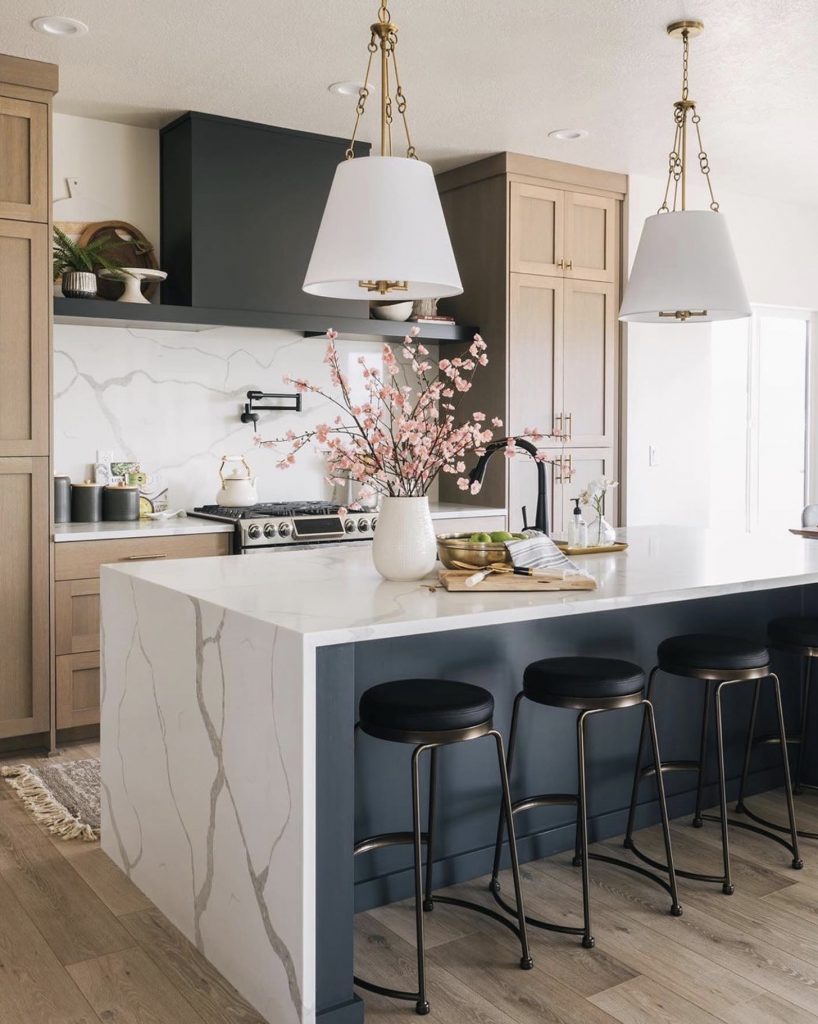 5. Know Your Stuff
When designing your new kitchen, take note of the inventory: dishware, china, trays, utensils and pots and pans you already have.
Before I put pen to paper in cabinet designs, I literally take a measuring tape and measure out my clients' pot heights and tray lengths. Why? Because there's really no point designing a cabinet that is 12 inches high if the largest pot is 14 inches high. Avoid simple errors like that by taking stock of what you have and designing around it. That way, you have a fully functioning kitchen with all your essentials nicely organized.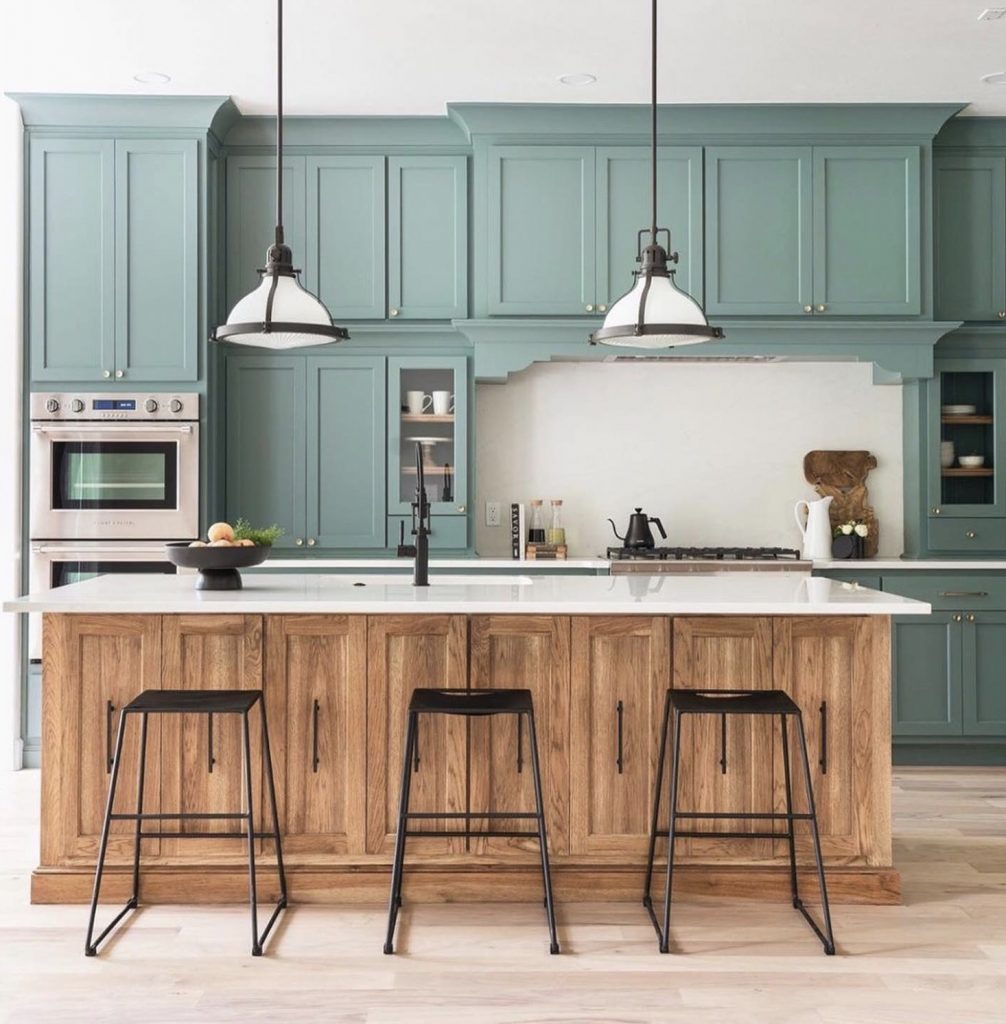 Happy designing your new kitchen! Feel free to reach out if you have any questions.